<![if !vml]>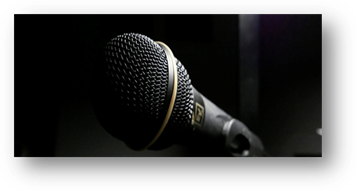 <![endif]>Home
Welcome to the Florida Psychiatric Society
Legacy Library -- The Experts Speak
Please Note: All treatment decisions must result from a doctor-patient process. Opinions expressed herein are not necessarily those of the host or the Florida Psychiatric Society.  Also, new information may develop since the time the interview occurred; consult your physician before any clinical decision is made. Use this material for information only and as a source of questions.
Here is our library of archived interviews:
1. Marijuana.  David Gross, M.D., talks of the nature, use, and problems with marijuana. March 2008 Listen
2. Love.  Stefan Pasternack, M.D., takes a psychoanalytic look at the meaning, origin and role of love. January 2008   Listen
3. Child and Adolescent Psychopharmacology. Scott Benson, M.D., is a child psychiatrist who discusses proper use of medications. 2008 Listen
4. Crisis Intervention with Children Who Live in the Middle East War Zones.  Roni Berger, Ph.D. is an Israeli psychologist working with children in Middle East war zones, via the Natal Organization. February 2008 Listen
5. Violence and Shootings.  Phil Heller, PsyD, a forensic psychologist, has worked with many, including teenagers, who have committed deadly violence. February 2008 Listen
6. Neuromodulation and Psychiatric Conditions.  Mark George, M.D., gives updates on brain stimulation therapies (DBS, TMS, ECT, VNS) used in psychiatric conditions. 2008 Listen
7. Mental Health Parity.  Ed Homan, M.D., who is also the Florida State Representative from District 60, explains the need for mental health parity. February 2008 Listen
8. A Medical Historian's View.  Ed Shorter, M.D., Prof of Medical History at the University of Toronto, offers his observations and views on changes and direction in psychiatry. 2009 Listen
9. Sleep Disorders. Nat Chediak, M.D., a sleep specialist, discusses seep, sleep apnea, sleep meds, the overlap with psychiatric conditions, etc. March 2009 Listen
10. Depressions in the Elderly.  Jonathan Stewart, M.D., professor of Psychiatry at USF, outlines important issues about depressions in the elderly. 2009 Listen
11. Non-medical Anxiety Treatments.  Andrew Rosen, Ph.D., addresses the nature and psychological treatment of anxiety fears, shyness, phobias, etc. 2009 Listen
12. Addiction.  Mark Gold, M.D., discusses addiction as a brain disease, tobacco as the #1 addiction and other concepts. 2009 Listen
13. Eating Disorders.  Louise Buhrmann M.D., gives an overview of the nature, causes and treatments of common eating disorders. 2009 Listen
14. The Psychopath.  Robert Hare, Ph.D., author of the widely used Psychopathy Check List, speaks on the nature, causes and other aspects of psychopathic behaviors. 2009 Listen
15. Schizophrenia.  John Kane, M.D., discusses the causes, treatments and concepts of schizophrenia. 2009 Listen
16. On Suicide.  Thomas Joiner, Ph.D., FSU researcher, clinician and author, speaks to the patterns and signs of suicide. 2009 Listen
17. Transcranial Magnetic Stimulation - A Practical Introduction.  An overview by Aron Tendler, M.D., who is a psychiatrist using TMS therapy. August 2009 Listen
18. Addiction and Its Real World Treatments.  Cesar Benarroche, M.D., provides real world insights into the actual rehab/detox process, the reasons for successes or failures, etc., August 2009 Listen
19. Electroconvulsive Therapy – ECT.  George Warren, M.D., offers a practical overview of ECT, why and how it is done, it's improved safety and effectiveness, etc. November 2009 Listen
20. Post-Traumatic Stress Disorder.  Psychiatrist Cynthia White discusses the notions of PTSD, with treatment approaches that apply to both military personnel and civilians who suffer from it. November 2009 Listen
21. Children Who Need Psychiatric Interventions.  Elias Sarkis, M.D., outlines and reviews the needed approaches when children, even young children, need psychiatric care. November 2009 Listen
22. Dementia -- The Theory and Treatment.  Carl Sadowsky, M.D., researcher and clinician, explains the nature, the theory and the treatments, both current and up-coming, of dementia. December 2009 Listen
23. Mixing Psychiatric Medications.  The need to combine the use of psychiatric medications is often necessary. Irl Extein, M.D., explains the logic, reality and approach to this practice. December 2009 Listen
24. Folate and the Homocysteine Theory of Depression.  A new medication, l-methylfolate, is now being using to augment antidepressants. Psychiatrist Andrew Farah explains the logic of this medication and where it may find wider clinical use. December 2009 Listen
25. Forensic Psychiatry - Competency.  Psychiatrist Ryan Hall explains the basic notions and history of legal competency. This critical process is key to helping the courts determine if someone has the ability to aid in their own defense. Jan 2010. Listen
26. Forensic Psychology – Insanity and Competency. Psychologist Michael Brannon outlines the approaches, challenges, and steps involved when a psychologist is asked to measure or determine competency or insanity. Jan 2010 Listen
27. Autistic Spectrum Disorders.  Child Psychiatrist Laurie Karpf discusses some of the basic signs, both in early and late childhood, that could indicate the presence of this condition. Jan 2010 Listen
28. Unipolar and Bipolar Depression - The Differences.  Psychiatrist Mindy Rosenbloom identifies the differences in these two conditions, and why they are important insofar as treatments are concerned. February 2010 Listen
29. Fish Oils and Mental Health.  USF psychiatrist Jaime Fernandez explains the nature, role, and importance of fish oils, also known as omega-3 fatty acids, to mental health, including comments on recent data how these might slow the progression of some mental illness. Feb 2010 Listen
30. Childhood-Onset Bipolar Disorder.  Robert Post, M.D., formerly of the NIMH, now with the Bipolar Collaborative Network, discusses the challenges, issues, importance, progress, and concerns associated with the timely identification and interventions of childhood onset bipolar disorder. Feb 2010 Listen
31. Dementia in the Family. Journalist and former CNN White House Correspondent for Latin America (for 17 years) Jacobo Goldstein speaks about the impact that his late wife's dementia had on their lives, how they worked within the limitations, but mostly of her very public efforts to raise awareness of dementia in both the United States and in Argentina. Feb 2010 Listen 
32. Safe Disposal of Unused Medications.  Disposed medications are found in fresh water plants and animals. SMARxTDISPOSAL is a joint project of the US Fish and Wildlife Service, the American Pharmacists Association and the Pharmaceutical Research and Manufacturers of America to recommend safe ways to dispose unused medications. Greg Masson, Ph.D., discusses these issues and techniques; he is Chief, Branch of Environmental Contaminants, US Fish and Wildlife Service. March 2010 Listen
33. Dementia: The Proper Work-up.  UCLA neurologist Sheldon Wolf discusses the problems and procedures of a proper work-up for dementia since about 25% of the time other treatable conditions are found. March 2010 Listen
34. When Feeling Suicidal.  Garrie Thompson, Ph.D., and board member of the American Foundation for Suicide Prevention, talks about the risks of suicide and what to do when feeling suicidal. March 2010 Listen
35. Teenagers Who Cut Themselves.  Roz Malmaud, Ph.D., outlines the stresses, feelings and impulses that lead to self-cutting in both male and female teenagers. March 2010 Listen
36. Neuroimaging and Schizophrenia.  Daniel Wolf, M.D., uses neuroimaging to study the negative symptoms of schizophrenia. His findings may explain some of the clinical challenges when treating the disorder. March 2010 Listen
37. Obesity Update.  Gary Foster, Ph.D., is from Temple University. He is the director of their center of obesity research and education, and he discusses the nature of obesity, its dangers, how it is best managed, prevented, and reduced. March 2010 Listen
38. Mental Health Needs in Post-Earthquake Haiti.  Psychiatrist Serge Thys talks about the impact and mental health needs of people in his homeland after the earthquake. He discusses the nature of their community cohesiveness, culture, and the changes following the extraordinary trauma that befell them. April 2010 Listen
39. OCD and Its Cognitive Behavioral Treatment.  Bruce Hyman, Ph.D., specializes in the cognitive behavioral treatments of OCD and he discusses the formal challenges and successes of this form of treatment. April 2010 Listen
40. Pharmacogenmonics – The Genes in Us.  Peter McGuffin, M.D., from London's Institute of Psychiatry, explains the nature, use and promise of a science that will better match a person's genetic make up to their response to medications. April 2010 Listen
41. Pre-adolescent Attention Deficit Disorders.  Child psychiatrist P Kothari discusses some of the diagnostic and treatment realities involved with pre-adolescent ADHD. She also explains and speaks to the new medication, guanfacine, recently approved for use in ADHD children. April 2010 Listen
42. Late Teenage Substance Abuse.  Robert Moran, M.D., looks at the unique problems and characteristics of drug or alcohol abuse in the late teenage years. April 2010 Listen
43. Buprenorphine (Suboxone) Use For Opioid Dependence. Aldo Morales, M.D., discusses the history, theory and style of use for this medication as a treatment for opioid dependence. May 2010 Listen
44. Auditory Hallucinations. Flavie Waters M.D., from Australia, discusses how hallucinations differ from thoughts, one theory about why they exist and develop, that they also exist in non-psychiatric conditions, and how some people learn to accept them. May 2010 Listen
45. Obesity and Our Health Care System – Update . Lieutenant Karen Ho, of the US Public Health Service ,speaks about the data just published by AHRQ on trends, quality and disparities in the delivery of health care regarding obesity. She is also with the US Agency for Healthcare Research and Quality, and the Center for Quality Improvement and Quality. May 2010 Listen
46. The Borderline Personality – Update.  John Gunderson, M.D., professor of psychiatry at Harvard University, gives an overview and update on borderline personality disorders. May 2010 Listen
47. Treatment of the Borderline Personality.  Lois Choi-Kain, M.D., medical director at the Gunderson Residence in Belmont MA, speaks to the specific issues, challenges and success rates when treating borderline personality disorders. May 2010 Listen
48. Mental Health Treatment -- Trends and Disparities in the United States.  Ernest Moy, M.D., a medical officer with the Agency for Healthcare Research and Quality, describes the recent report of trends of mental health care in the US. May 2010 Listen
49. Oil Spill – The Known and Unknown  Health Effects. Gina Solomon M.D., speaks to the known health effects of exposure to crude oil, such as following the continuing April 20, 2010 leak in the Gulf of Mexico. She discusses her concerns and worries about the legacy of the exposure on human and wildlife. Included is an overview of the nature of crude oil. Dr. Solomon is a scientist with the Natural Resources Defense Council and is on staff at the University of California - San Francisco, Dept. of Occupational and Environmental Health. May 2010 Listen
50. Oil Spill -- Known and Unknown Environmental Effects. Leonard Berry, Ph.D., director of the Florida Center for Environmental Studies at FAU, speaks to effects on the food chain, marine life, plants, dispersants, how hurricanes may blow the oil, etc. May 2010. Listen
51. Maintaining Weight Loss -- Exercise. Sylvia Karasu, M.D., co-author of 'The Gravity of Weight', speaks the science, role and nature of exercise to maintain weight loss. She also speaks to the psychiatric benefits of exercise. May 2010 Listen
52. Detecting Early Childhood Psychosis. Steven Adelsheim, M.D., from the University of New Mexico Department of Psychiatry, talks of a project to identify, educate, and intervene in the early childhood signs of psychosis. Go to the Early Program, at www.earlyprogram.org   June 2010 Listen
53. Substance Abuse and US Prisoners. Susan Foster, M.S.W., director of policy research and analysis for the Center on Substance Abuse and Addiction (Columbia University, NY, at www.casacolumbia.org) discusses the 2010 report Behind Bars II -- Substance Abuse and America's Prison Population. June 2010 Listen
54. Women, Depression and Cardiovascular Disease. Valerie Taylor, M.D., from McMaster University in Canada, speaks to the association of cardiovascular disease, depression, obesity, the metabolic syndrome in women, psychological interventions in women after heart attacks, etc. June 2010. Listen
55. Origins and Nature of Late Life Depression. Dan Blazer, M.D., from Duke University, explains the various elements of late life depression, which include the biological, psychological, social and spiritual domains which all can add to, complicate or cause a depression. June 2010 Listen
56. Oil Spill -- The Concepts of Community Collective Grief. Dan Randle, Ed.D., explains how such a disaster impacts the mental health of a community. June 2010 Listen
57. Looking at 62 years of psychology. Robert Weitz, Ph.D., who is 96 years old at the time of this interview, speaks of his observations of being a clinical psychologist from 1945. It is spirited, insightful, and instructive. June 2010 Listen
58. Religion and Psychotherapy. Kenneth Pargament, Ph.D., describes how many mental health professionals underestimate the power of religion in the lives of many patients. June 2010 Listen
59. A Crisis in Childhood – The Loss of Playtime.  Joan Almon is the executive director of the Alliance for Childhood. She speaks to the developing developmental and socialization crisis as playtime in kindergarten and elementary school is vanishing. July 2010  Listen
60. St-st-st-uttering. Lisa Scott, Ph.D., from Florida State University, outlines the nature, treatment, emotional burdens, and some of the new developing theories about stuttering. Included are notions that it may even have a neurological or genetic component. July 2010 Listen
61. When Young Children are Caregivers. Connie Siskowski, Ph.D., outlines an innovative program to help young children who are caregivers. Being unaware of these home responsibilities may lead to psychiatric mis-diagnoses. She was nominated in 2012 as one of the CNN Heroes. July 2010 Listen
62. The Narcissistic Personality. Elsa Ronningston, Ph.D., from Harvard and McLean, discusses the nature, etiology and characteristics of the narcissistic personality disorder. Included is a mention of its high prevalence in our society. July 2010. Listen
63. Suicides in the Black Community. Donna Barnes, Ph.D., from Howard University, outlines the sharp rise in suicides in the black   community. She speaks of despair, isolation, and cultural shifts, etc., that add to the usual psychiatric suicide triggers. July 2010 Listen
64. The Media's Impact on the Self-Image of Girls and Women.  Judy Schoenberg, from the Girl Scouts (USA) Research Institute, discusses the media's impact on girl's self-images, and of on-going programs, including a proposed Federal law, to address and correct this widespread problem. August 2010 Listen
65. The Sexual Side Effects of Medications. George Nurnberg, M.D., professor of psychiatry at the University of New Mexico, explains the range and causes of medication associated sexual side effects. He also speaks about of testosterone, as well nitrous oxides' role (which is the mechanism through which the Viagra like drugs work) in sexual dysfunction.  Also discussed is the connection to relationships, weight gain, pre-medication use sexual problems, other medical conditions, etc., that can produce a hypoactive sexual desire disorder.  August 2010  Listen
66. Teenagers and The Changing Role of Play, Video Games, etc.  Joan Almon, executive director of the Alliance for Childhood, discusses the important of play to many developmental domains, including concern with the shift in our psychosocial experiences with the growing disappearance of community, non-computer based play in teenagers. August 2010   Listen
67.  PTSD – The Israeli Defense Force's Approach.  Haim Knobler, M.D., former head of the IDF's mental health section, outlines the history of PTSD in Israel and the recent IDF programs to reduce combat induced post-traumatic stress disorders. August 2010 Listen
68. Body Dysmorphic Disorder. Katherine Phillips, M.D., director of the Body Dysmorphic Disorder Center at Rhode Island Hospital, reviews the make-up, cause, genetics, prevalence, warning signs and treatment for this all too common condition. August 2010   Listen
69. Suicide and other Mental Health Interventions in the African-American Community. Three experts discuss the rising suicide rate and other mental health issues in the African-American community. Included are mentions of micro-insults, the role of religious groups, attitudes towards reaching out for help, etc. Panel members: William Lawson M.D. from Howard University, Sherry Molock Ph.D. from George Washington University, and Donna Barnes Ph.D. from National Organization of People of Color Against Suicide. August 2010  Listen
70. Fibromyalgia and Psychiatry.  James Woods M.D., a psychiatrist at the University of Tennessee, explains the historical notions, diagnosis and details, and treatment of fibromyalgia. He gives growing evidence that this may become a standalone disease. Furthermore, he explains the interplay between psychiatry and fibromyalgia.  September 2010  Listen
71. New Biological Understandings about Depression. Matthew Thomas M.D. from the Florida State University gives a verbal tour of the exciting new advancements in understanding the biological basis of depression, including the role of inflammation, glia cells, glutamate, etc.  September 2010   Listen
72. Hearing Voices – An Expanded Approach. Marius Romme M.D., Ph.D., from Belgium, and founder of the International Community for Hearing Voices, explains that all voice hearing people may not have psychiatric disorders, He gives the history of these observations, of how trauma may play a role, what clinical history is needed, of intervention techniques, and of how many people learn to cope with, or recover from, the voices. September 2010. Listen
73. The Unique Problems of Chronic Pain in Women. Terrie Cowly from the TMJ Association and Chris Veasley from the National Vulvodynia Association discuss the impetus behind the End Chronic Pain in Women project. They discuss many issues, including the gender bias facing women, the need for knowledge about one's condition, the role of support groups and of not feeling alone, the need for public awareness, better professional educations, and the need for on-going research and advocacy regarding chronic pain, especially in conditions more likely to occur in women. September 2010. Listen
74. The Serial Sexual Killer.   Louis Schlesinger Ph.D., from the John Jay College of Criminal Justice discusses the nature and probable origins of the serial sexual killer. He gives an overview of the topic, and speaks of the early warning signs, the role of sexual fantasy and tension, of how often they are misdiagnosed as being psychotic, the impact of other co-morbid psychiatric influences, and of his recent study of the rituals and signatures that they may – or may not – leave with their victims, etc.  September 2010 Listen
75. Update on TMS - Transcranial Magnetic Stimulation. Karl Lanoche M.D., from Portsmouth NH, discusses the many exciting new and growing aspects of TMS, its history and use in depression, and what new uses are being explored with conditions such as OCD, auditory hallucinations, anxiety, pain, tinnitus, and even adolescent depressions. There is considerable interest in how TMS is helping to locate which parts of the brain are involved with different conditions. September 2010   Listen
76. On Retiring and Better Aging. Eric Pfeiffer, M.D., a psychiatrist with a life-time of work in aging processes, speaks to the need to prepare for retirement and how to make one's aging process better. He speaks of the need for physical, social and mental activity, as well as to understand and work around the reality of getting older. Retirement is now a longer phase of life with many opportunities. October 2010.  Listen
77. Treatment Resistant Depressions. Amado Suarez M.D., a psychiatrist on the clinical staff of the staff of the University of South Florida, defines a treatment resistant depression, the nature of remission and response, when to change treatments, the statistics of initial treatment failure and ultimate success, and even the impact of diagnostic errors or cultural aspects of some response patterns. October 2010   Listen
78. The Internet and Doctor-Patient Boundaries. David Brendel M.D., former associate director of the Pavilion at McLean Hospital, discusses the many practice, therapeutic and ethical issues of the use of social networking. This is a new world to explore. What does it mean when the doctor or patient "Google" each other?  What if they found information is wrong? He discusses how this public information might impact the therapy, either for the better or worse, and so on. October 2010  Listen
79. Sleep Cycles and Aging.  Darryl Appleton M.D., psychiatrist and sleep specialist, explains the changes in the sleep cycle across the ages. He also speaks of sleep hygiene and the role melatonin, phase shifts, the definition and nature of insomnia, treatment, etc. October 2010 Listen
80. When The Next Step In Life is Hospice.  Susan Strauss RNC, from HopeHealth Hospice of Cape Cod, explains the U. S. hospice benefit and philosophy. She speaks of the need to deal with both the patient and family, of special needs for children when they experience a death, when children are put into hospice, ethical issues, the changing demographics, and the creation of a treatment team to balance the medical, psychological and spiritual needs of all involved. October 2010 Listen
81. Exploring OCD. Jeff Szymanski Ph.D., executive director of the International OCD Foundation, and on staff at McLean Hospital and Harvard Medical School, speaks of how OCD presents in children, the PANDAS concern, of conditions that look like OCD but are not, how to approach treatment, and the range and concept of the OCD spectrum disorders. November 2010 Listen
82. Crisis -- The U. S. Unintentional Drug Poisoning Death Epidemic.  Richard Weisler M.D., from the Duke University Medical School and the University of North Carolina (Chapel Hill) describes the daunting numbers of deaths from unintentional self-poisoning. This has been called a pharmaco-epidemic, and it is a public health emergency. Link to the Medscape article. Link to the Florida Report. November 2010. Listen to the podcast.
83. Surviving A Loss by Suicide. Norman Fine, whose son died of suicide, and Garrie Thompson Ph.D., reveal the emotions and offer an honest, rational approach to dealing with a lost by suicide. November 2010 Listen
84. The Cocaine Vaccine. Thomas Kostan M.D., from the Baylor College of Medicine explains the history, theory, and development of the cocaine vaccine. November 2010.  Listen
85.  Interesting Differences: Mental Health Services and Approaches Between the US and Australia.  Glenn Caddy, Ph.D., is a clinical psychologist who works and lives in both the United States and Australia. These are his observations in how these two counties differ in their approach to access to mental health care. November 2010. Listen
86. Moods and Menopause. Vivian Burt M.D., professor emeritus of psychiatry and founder/director of the Women's Life Center at the Geffen School of Medicine (UCLA), describes the science of menopause, the role of estrogen, the clinical presentations, psychiatric risk factors, role of body weight, etc, and treatments for menopause. November 2010 Listen
87. The Aftermath of a Sexual Assault. Susan Brison, Ph.D., an associate professor of philosophy at Dartmouth College, was raped and left to die. She wrote a powerful and insightful book about her experience and how after the violence she rebuilt herself. She discusses those experiences in this interview. December 2010 Listen
88. The Holiday Blues.  Joan Magill, Psy.D., examines the differences between depression and sadness, the need to reach out to people who may appear troubled during the holiday season, of our real social needs, how these conditions may present in children or the elderly, and other aspects of what are commonly called the Holiday Blues. December 2010 Listen
89. New Medications – Where They Come From and How They Are Tested – Part 1 of 2. Andrew Cutler M.D., a psychiatrist and clinical trial researcher, explains how new medications are found, the four clinical trial phases, how the process is monitored, the difference in placebo requirements, etc. In part 2 he will explain the various testing devices used, in particular for psychiatric studies. December 2010. Listen
90. Response, Remission and Reduced Relapse in the Treatment of Depression. James Jacobson M.D., a psychiatrist, explains the goals of response and remission in the treatment of depression. He discusses the notions of how long treatment must continue, when medications might need to be changed, the Black Box warning, the importance of proper diagnosis, etc.  December 2010 Listen
91. Immigrant Children – Their Mental Health Needs and Problems. Eugenio Rothe M.D., professor of psychiatry, talks of the social and emotional realities of the children of immigrants. He also discusses many of the concepts, such as acculturation, host community, etc., related to this important psychosocial experience. January 2011  Listen
92. Generic vs. Branded Medications – Understanding the Differences.  Pierre Blier, M.D., from the University of Ottawa, explains the nature and concepts of the generic medications, including how much they are allowed to legally differ from the branded medications, etc.  January 2011 Listen
93. The Realities of Mental Health Problems Amongst the Deaf.  Kim House, from the National Deaf Academy in Florida, discusses the unique clinical, cultural and service challenges of the deaf when they have mental health problems. This is a minority within a minority.  January 2011  Listen
94. Speaking for the Developmentally Disabled. Arlene Lakin, Esq., President of Florida's Voices on Developmental Disabilities, speaks to the history and current challenges of getting adequate services to this group. She also speaks to the impact these responsibilities have on family. She is the mother of a severely disabled son. February 2011.  Listen
95.  Psychiatric Medications – The Research Process – Part 2 of 2.  Andrew Cutler M.D., returns to explain many of the unique aspects of researching medications for psychiatric conditions. February 2011  Listen
96.  Update on Tardive Dyskinesia. William Glazer M.D., gives an outline of the nature of TD, it's risk factors, some other interesting research findings, and ways to manage it once it presents.  February 2011  Listen
97. Understanding About How Long To Stay On Psychiatric Medications. Christopher Ticknor M.D., outlines the evolving science behind what depression does to the brain. He also explains the why and how-long a person might be asked to take an antidepressant. March 2011.  Listen
98. LGBT Teenagers – The Higher Rate of Suicide and Other Mental Health Matters. Donald Cavanaugh explains the world of the teenager facing gender uncertainties or related adjustments, including bullying, isolation, and the higher rate of suicide in this group.  Family dynamics are also discussed. March 2010. Listen
99. The Health Effects of Radiation: Issues Reappearing After Fukushima. Jimmy Hara M.D., from UCLA, discusses how radiation spreads, the nature of radiation, how it effects our health, etc. These issues stem from the recent Fukushima incident. March 2011.  Listen
100. Skin Picking, Hair Pulling—Trichotillomania. Christina Pearson of the Trichotillomania Learning Center details, the nature, frequency, theories and treatment of this condition. April 2011.  Listen
101.  Mourning A Death That Is The Result of A Homicide. Stefan Pasternack, psychiatrist and psychoanalyst, discusses homicide bereavement, how it can be more difficult, the impact of media, anger, denial, inner city experiences, and repression and disassociation. He speaks of his experiences in treating patients suffering from this condition. April 2011. Listen
102.   Rational Emotive Therapy. Psychologist Robert Heller explains the nature and forms of RET -- Rational Emotive Therapy, also referred to as Rational Emotive Behavior Therapy. He explains the techniques, treatment time course, on what aspects of the problem that gets attention, etc. May 2011.  Listen
103.  The Developing Adolescent Brain.  David Gross M.D., offers fascinating information about the real rate of the neurological maturation of the adolescent brain. This can explain many of the behaviors and problems.   Listen
104. The World of Human Genomics. Dr. Lee Robinson and Kayle Czapem genetic counselor, both from the Hussman Institute of Human Genomics in Miami, discuss the fascinating and rapidly expanding of genetics on personal health vulnerability to some diseases, the role of knowing one's family genetic make-up, genetic screening, how this information can be used by families, and other related topics.  Listen
105.  Bullying!! (Part 1). Phil Heller, Psy.D., describes how bullying has changed over the years, how the internet and texting can worsen bullying, how it can hurt and damage the victim, and some common traits in those who bully, etc. This is the first of two interviews on the topic. Listen
106. Inside The Modern In-Patient Psychiatric Hospital. Maxie Gordon, M.D., is chief of the in-patient unit at the University of the Mississippi Medical School. He describes the nature of a unit, the goals, admission, treatment, and discharge issues, protecting the patients civil rights, etc. June 2011 Listen
107. LGBT Teenagers: The World for Themselves and Their Families. Donald Cavanaugh, with this second interview, further explores the realities of coming out for both teenagers and their families. He looks at the struggles many meet, their reactions, their depression, suicide rates, other emotional and social problems, bullying, etc. March 2011   Listen
108.  Hypnosis.  Robert Heller, Ed.D., practices clinical hypnosis. He speaks to the nature and use of this intervention for a variety of clinical conditions, including anxiety and chronic pain.  July 2011  Listen
109. When and How Anxiety Can Become A Depression. Tom Quinn, Ph.D., a clinical psychologist in Boston, speaks to how uncontrolled anxiety can become depression. He speaks of therapy that looks for strengths over weaknesses, how to approach the anxiety, and the very often helpful notion that people should not suffer alone. July 2011.  Listen
110.  Why People Bully (Part 2).  Phil Heller, Psy.D., explains the reasons why people bully. He speaks of the fears of those who are bullied, cyber-stalking, the internet's roll in bullying, the new diagnosis of callous conduct disorder, of why crowds will watch but not intervene with bullying, etc. July 2011. Listen
111. Communication Skills Do Resolve Conflict: Virginia Bake, M.D., a psychiatrist, outlines how and why strategic communication skills can help reduce conflict.  These skills need to be taught, and often are done so in psychotherapy. Changing complaints to requests, use of feeling versus power struggles, etc., are some very common sense examples of how to better communicate. These are mainstay, fundamental concepts. August 2011  Listen  
112.  Monoamine Oxidase Inhibitors – Great Old Meds in a Safer Form.  Stephan Quentzel, M.D. speaks about the logic and advantage of the new delivery formulation for a   MAOI antidepressant. This older class of medications can now be used in a safer manner. He also talks about the history of MAOI, how it works, etc. Listen
113.  Physician Burn Out – The Dangers, The How, and The Why. Jerry Williamson, M.D., outlines the causes, stages, and dangers of physician burnout. He also talks about the critical need to intervene, the physician's psychological make-up, and some important elements of treatment and prevention. Listen.
114. The Culture of Domestic Violence. Ryan Hall, M.D., explains the origins and incidence of domestic violence, how it can differ across age and cultural lines, why it happens and is often rationalized, why people don't leave, types of interventions, help lines, etc. Listen
115.  Psychiatry at the Very End of Life.  Jonathan Stewart, M.D., speaks to the real benefits that psychiatry can offer even at the very end of life, including use of medications, pain control, spirituality, working with hospice, family issues, a sense of closure, etc. Listen
116. Young Girls and Women – Challenges to Their Self-Images and Confidence. Caryn Schorr, M.D., opens up notions of what pressures and challenges young girls and women have in the process of developing a good self-image and sense of self. Listen
117. Living with Schizophrenia. Richard Greer, M.D., speaks to the lives of those patients and families that live with schizophrenia, the long term challenges, treatments, etc. Listen
118. Methamphetamine. Robert Moran, M.D., psychiatrist and addictionologist, speaks about the nature, the dangers, and treatment issues surrounding methamphetamine use. Listen
119.  Using Hypnosis to Stop Smoking. Robert Heller, Ed.D., a hypnotherapist, outlines in detail the approach and methods of hypnosis to help stop cigarette use. November 2011. Listen
120. Those Who Sexually Abuse Children. Ryan Hall, M.D., a forensic psychiatrist, discusses the complex issues of pedophilia, its definitions, origins, frequency, relapse, offender and victim treatments, and the impact of computer pornography, etc. November 2011 Listen
121. The Holiday Blues – Again. Joan McGill, Ph.D., returns to talk about this very common problem, the suffering it causes, types of interventions, etc. December 2011 Listen
122. Glutamate – The Other Aspect of Schizophrenia. Joshua Kantrowitz, M.D., explores the very exciting theoretical and practical science of glutamate and NMDA to explain and hopefully lead to new treatments for schizophrenia. December 2011. Listen
123. The Irritable Bowel Syndrome, with Robert Silber, M.D., About 65% of IBS sufferers also have a significant psychiatric disorder. Dr. Silber, a gastroenterologist, explains the nature, the proper work-ups and treatments, including when psychiatric involvement is needed, in this very common disorder. January 2012. Listen
124. The Psychiatric Misdiagnosis, with Mindy Rosenbloom, M.D. Many variables complicate the production of an accurate psychiatric diagnosis; it is a process of mixing current symptoms, cultural variables, other biases, and history. Dr. Rosenbloom, a psychiatrist from Brown University, examines the process. February 2012.  Listen
125. Parenting The Parent of the Abused Child.  Shari Kaplan, LCSW, addresses the emotional needs of both the abused child and that child's parents as the abuse is discovered, and therapy begins. She speaks to specific interventions to help the parents and the child. March 2012   Listen
126. Obesity in A Slim Oriented Society. Andrew Rosen Ph.D., examines the nature of the etiologies and treatments, personal self-image, possible denial, social and cultural perspectives, and other motivations and personality characteristics found in the obese person. March 2012 Listen
127. Fetal Development in the Polluted Environment. Susan Buchanan, M.D. MPH, describes the pre-natal development concerns with lead and mercury exposure. She outlines precautions, fish consumption in pregnancy, pesticides, and the impact on endocrine disruptors on current living systems and across generations. She is an assistant professor of Occupational and Environmental Medicine at the University of Illinois. April 2012. Listen
128. Same-Sex Marriages – An Insider's Thoughts. Donald Cavanaugh discusses his insider thoughts, observations, and experiences about the psychological structure of same-sex marriages. May 2012   Listen
129. Long Acting Naltrexone. Aldo Morales M.D., explains how this new form of an older medication is helping with alcoholism and opiate addiction. May 2012  Listen
130. Our Stresses, Our Hormones & Our Moods – The HPA Axis. David Scheiderer M.D., explains the interplay between stress and hormones, our gut's role in our emotions (the enteric brain), research on the psychiatric impact of inflammation and intestinal bacteria, how verbal therapy can modify the HPA axis (hypothalamus-pituitary-adrenal), etc.  June 2012 Listen
131. Spice and Kratom.  Robert Moran, M.D., explains the nature, science, use, and dangers of the designer drugs Spice and Kratom. June 2012. Listen
132. The Food We Eat and The Fat It Becomes. Steve Resnick, M.D., explains the difference between white and brown fat, how what once saved us is now killing us, the concept of obesity, how insulin works, childhood onset diabetes, bariatric surgery, and the need for rather simple but critical life-style changes to address the dangerous obesity epidemic. August 2012 Listen
133. The Advocacy Group's Critical Role in Mental Health Care. Pam Gionfriddo speaks to the importance of community support systems and programs to help with intervention, support groups and programs, and education. She also speaks to the role of mental health groups in political and public advocacy on behalf of the mentally ill and their family. November 2012 Listen
134. Genetic Testing and Medication Choice and Dosing. Joel Winner M.D., explains genetic testing, or pharmacogenomics, as a technique to identify how and why different people metabolize medications. Such knowledge can then help more safely choose medications or doses. December 2012 Listen
135. Video Games and Violence – Connections?  Ryan Hall, M.D., explains the issues involved in this controversy. He also gives a history of how comic books were once considered as dangerous, issues with the scientific studies, free speech and the role of video gaming in modern lives. One issue is that more adults use the games than teenagers. January 2013 Listen
136. The Elderly: Improving the Quality of their Lives.  Mindy Rosenbloom M.D., discusses the practical approaches of how to improve the lives of the elderly, the role of family and social connections, spiritual and religious inputs, psychiatric conditions and medications, hidden substance abuse, etc. April 2013 Listen
137. The Post Traumatic Stress Disorders.  Michael Leslie M.D., from Boston's McLean Hospital and Harvard Medical School, discusses the nature, scope, and treatments for PSTD. He outlines the complex and simple PTSD's, the impact of shame and stigma, vulnerabilities, etc. This interview occurred five days week after the 2013 Boston Marathon bombing. April 2013 Listen
138. Children And Teenagers: Their Emotional Needs. Alyesha Lall M.D., is a child psychiatrist who provides updates and insights to the proper approach to understanding, intervening, and then the appropriate use of non-medicinal and medicinal treatments for mental health care of children and adolescents. August 2013 Listen
139. Dementia Update: Causes, Treatment, Research. Mark Brody M.D., works in the research that looks for effective treatments for dementia. He explains the notions of amyloid and tau, antibody treatment efforts, Alzheimer's versus the vascular or Lewy-Body forms, mild cognitive impairment, dementia related psychosis, etc., and overall he offers an understandable in-depth summary of this considerable medical problem. This is an extended length episode. September 2013. Listen
140. Details About Autism. Ayesha Lall M.D., a child psychiatrist, provides details about the causes, assessments, types, and treatments of autism. She also speaks to the central role of cognitive-behavioral interventions and the reasoning behind when adjunctive medications are needed, as well as the impact of the condition on the family. September 2013. Listen
141. Rx for Diabetes – Medications and Lifestyles. Kathryn Jones M.D., an endocrinologist, gives an easy to follow explanation of type I and II diabetes, its relationship to obesity, the consequences of diabetes, and the comparative roles of life style changes and medications in its treatment.  October 2013. Listen
142.  Dopamine – Both Friend and Foe.  Andrew Cutler M.D., explains the nature and role of this fascinating and critical neurotransmitter that regulates so much in our bodies, of dopamine excess and deficiency, and of its effect on rewards, moods, cognitions, and thoughts. He also speaks to the history of dopamine and its receptors, its connection to chocolate, pain, eating disorders, etc., and why it is the focus of so much research and clinical interest. This is a good introduction to a major topic. November 2013.  Listen
143. Update - Combat and Traumatic Brain Injury – Col. Mark Packer, M.D, Victoria Tepe, Ph.D., and Allison Cernich, Ph.D., all associated with the US Department of Defense Centers for Excellence, discuss their clinical experiences and observations about TBI, its presentation, course, need for intervention, etc. The focus is on combat injuries but there is an overlap with non-combat injuries. Reference to vestibular (hearing, balance, dizziness) pathology following injuries or blasts is made. November 2013. Listen
144. Teen Suicide – Patrick McCorry, M.D., from the University of Melbourne (Australia), comments on this far too common (worldwide) problem, the role of peer groups and social media in the prevention efforts, appropriate treatments, triggers, issues of bullying, reasons for the suicidality, etc. December 2013 Listen
145. Detailing Vitamin D – David Liporace, D.O., from Nova Southeastern University (Florida) explains the notions and roles of vitamin D, its real pros and cons, needed blood levels, its effects on many body systems, how it can be both friend and foe to our bodies, etc. January 2014 Listen
146. When Fathers Divorce: Their Many Needs – Florence Kaslow, Ph.D., explains some the many approaches to the emotional, legal, and relationship issues common to fathers as they go through the divorce process. This includes the critical spill over into their children's lives. February 2014. Listen
147. Suicide's Other Triggers – Maurizio Pompili, M.D., speaks to how most people with major depression do not commit suicide, that suicide can occur without the typical major psychiatric conditions, the power of stigma, faith, and interventions that offer options, the concept of psych-ache, and the challenge of unbearable emotional pain. He is Professor of Suicidology at the Sapienza University of Rome, Italy. March 2014. Listen
148.  Managing Attention Deficit Disorders - Gil Lichtshein, M.D., child psychiatrist, gives an overview of how to diagnosis an ADD disorder, normal versus abnormal behaviors, the use of medications versus behavioral therapies, co-morbid conditions, risk factors to other conditions that may develop (e.g., bipolar disease), will people outgrow ADD, etc. March 2014 Listen
149. EMDR – Blanche Freund, Ph.D., explains EMDR, how it works, and who are the good candidates for EMDR. This process may be very helpful in reducing PTSD from acute traumas and in resolving old traumas and abuses. April 2014. Listen
150. Medical Marijuana – David Gross, M.D., takes on this critical topic. He discusses the possible medical potential that might follow trustworthy scientific research, concerns with the exposure – especially to the teenage brain -- to the marijuana plant, potential legal challenges, etc. April 2014   Listen
151. Cellular Receptors and Psychiatric Medications – Youssef Hausson, M.D., from Zucker-Hillside Hospital in New York City, discusses the common cellular receptors (dopamine, serotonin, norepinephrine, etc.) important to the treatment of certain psychiatric conditions. June 2014.  Listen
152. Blending Neuroscience and Psychoanalysis – Mark Solms, Ph.D., from South Africa, brings these two domains into a necessary union because both are integral aspects of our lives. He is also co-chair of the International Neuropsychoanalysis Society. June 2014. Listen
153. About Sleep Deprivation – Carl Spirazzo, D.O., explains the nature and reason for sleep, and then what happens to us when we are sleep deprived. July 2014. Listen
154. Sexual Addiction – Stefan Pasternak, M.D., examines the world of sexual addiction, its prevalence, its causes, how disruptive it can be, the spectrum of its manifestations, and the nature of its treatments. July 2014 Listen
155. Psychiatry and Space Travel – Ronald Moomaw, D.O., NASA flight surgeon/psychiatry, explains the unique challenges and methods of supporting those in long term space flight. He is directly involved with the International Space Station project. A fascinating look into this area. July 2014 Listen
156. Ketamine and Depression. Charles Nemeroff, M.D., Chair of the Department of Psychiatry (University of Miami) discusses the history, nature of, and dangers to ketamine use as we currently understand it, but that careful research with ketamine may give us clues and tools into a clinically safe intervention to help the truly treatment resistant depression. July 2014.  Listen
157. Understanding Menopause -- Maureen Whelihan, M.D., gynecologist, presents the practical data, interventions, and some truths about this very real phase of life event. August 2014 Listen
158.The Industrialization of Marijuana: Reflections of Tobacco?– Kimber Richter, Ph.D., (University of Kansas) and Sharon Levy, M.D. (Harvard University) discuss the effects of industrializing marijuana as a public health issue that reflects  the history of the tobacco industry. August 2014 Listen
159. Ebola -- Larry Bush, M.D., an infectious disease specialist, explains Ebola and other viral concerns, including origin, spread, treatment, and prevention. August 2014   Listen
160. The Industrialization of Marijuana: Reflections of Tobacco?– Kimber Richter, Ph.D., (University of Kansas) and Sharon Levy, M.D. (Harvard University) discuss the effects of industrializing marijuana as a public health issue that reflects  the history of the tobacco industry. August 2014 Listen
161. Understanding Menopause -- Maureen Whelihan, M.D., gynecologist, presents the practical data, interventions, and some truths about this very real phase of life event. August 2014 Listen
162. Inflammation and Psychiatry – A New World – Charles Raison, M.D., explores this fascinating new world that connects inflammation and psychiatric issues, the research, the theories, and the possible new set of understanding and treatments. September 2014. Listen
163. Latino's and Mental Health Needs – Daniel Jimenez, Ph.D., highlights the importance of critically understanding the harmonics of cultural backgrounds of Latino's when they have mental health needs. October 2014.  Listen
© 2019 Florida Psychiatric Society